Those who are ready are not surprised! This year's winter novelties are gradually filling our warehouse, and the selection is broad and probably the widest. Most manufacturers have already sent us their winter goods and they are still in stock.
Every shoe and foot is different. Let's try to pair them ideally so that the shoe fits optimally in length, width, and height of the instep, space around the ankle, and meets the requirements for appearance, flexibility or slipperiness of the sole. The shoe shouldn't only protect the foot from cold and wet but be a partner for running outdoors, going to kindergarten, and bobsledding. And don't be afraid to wear barefoot shoes in winter. Thanks to the space in the toe area, the constant stimulation of the foot sole, and the good blood circulation of the foot, you will benefit from the perfection of the foot thermoregulation and be healthy and comfortable in any weather.
Sole shape
Let's compare the sole shapes because they can differ in overall toe width but also in the taper in the heel, so whether they are for a straighter foot or more of a fin-shaped foot. Some are suitable for the dominant big toe, while others comfortably accommodate a straighter foot type with similarly long toes and are more tapered to the little toe. And some models have thicker soles or a more pronounced slip-resistant pattern. Consider your proportions and priorities.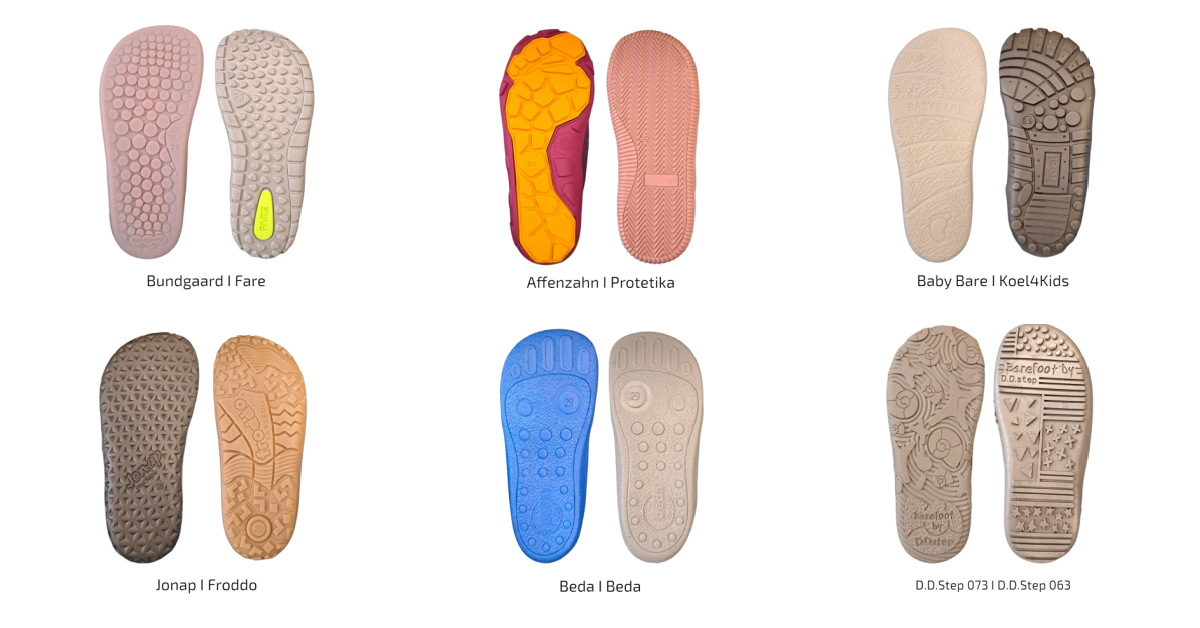 We put the shoes in size 29 on a 176 x 68 mm foot, with a narrower heel, ankle, and an average instep.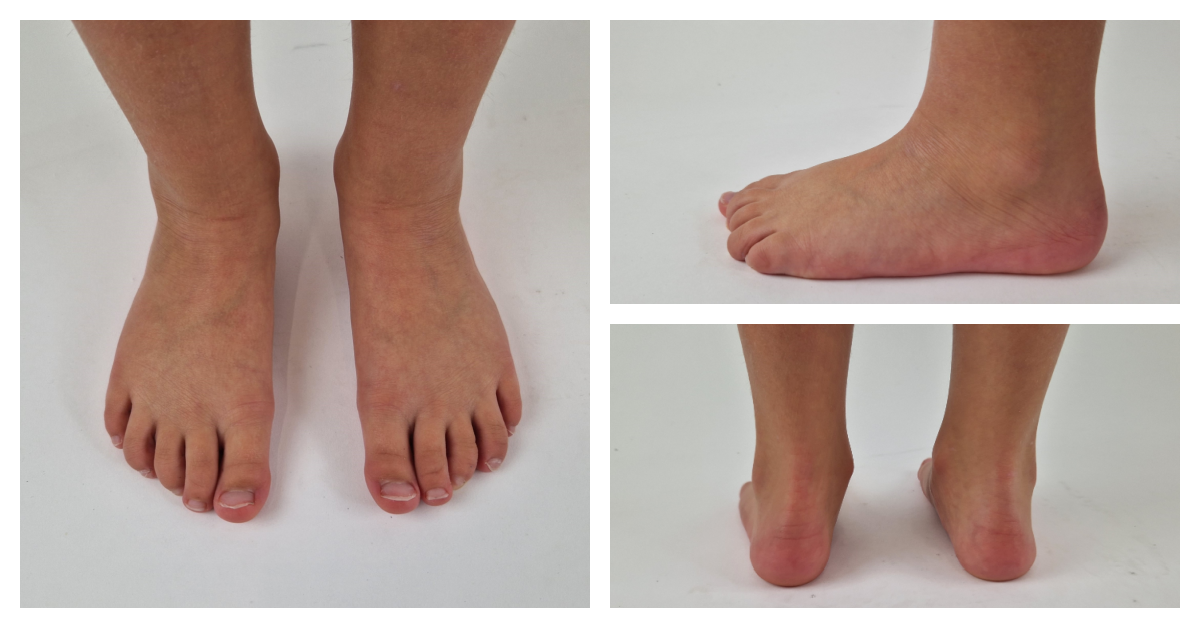 Bundgaard and Fare
The Bungaard Basil Strap is new this winter. The new model range is different from the previous ones. They fit wider feet, accommodate a higher instep, have a membrane for added durability, and are insulated with sheep's wool. They have a roomy toe box suitable for dominant big toes, tapering at the heel and around the ankle, making them fit narrower heels and ankles. Other model ranges are more for narrower/average feet (petit, walker).
Higher model from Fare with two velcro fasteners and membrane, insulated with fur. It is the broadest winter boot in our offer. The shoes have a roomy toe box suitable for dominant toes and fit nicely on a narrower heel and ankle. Fare boots are also available in a lower version with a lace/rubber drawstring. The model range marked B is thinner in the toe box and slightly higher in the instep, but the difference isn't significant.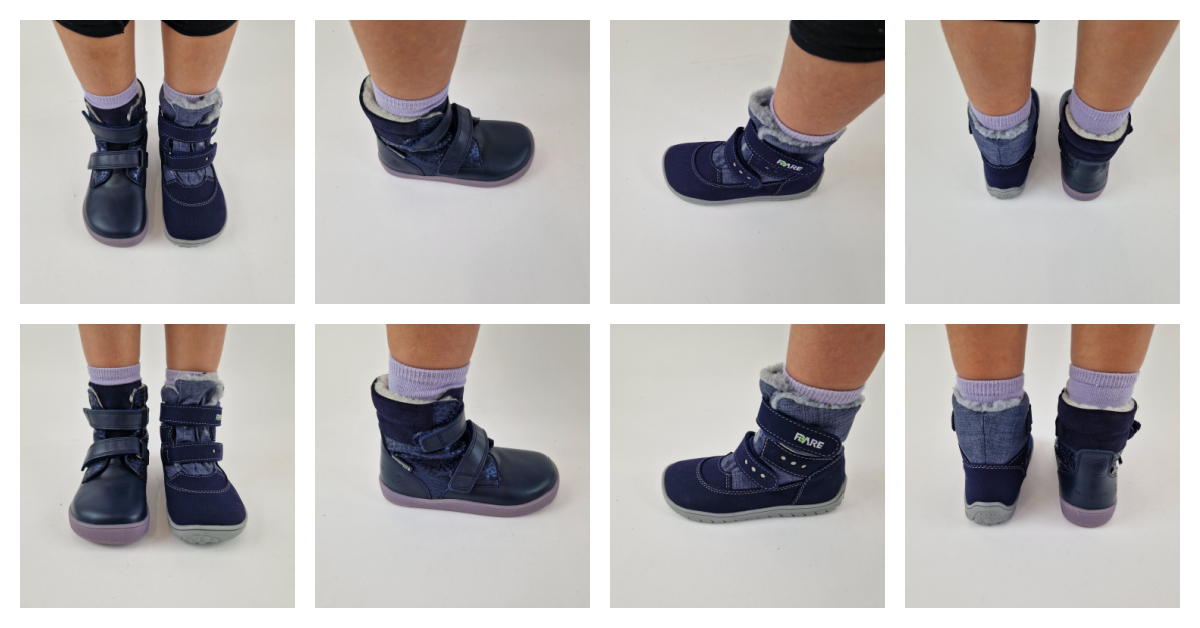 Affenzahn and Protetika
Affenzahn shoes are more outdoorsy, a little narrower in the toe box but well anatomically shaped for the dominant toe. On the contrary, they are more spacious around the ankles and in the instep and do not have raised heels. They are more suitable for narrower feet with an average to wider ankle and higher instep. Inside is lined with thick fur that can warm up your feet. The multi-terrain sole and reflective elements make them great boots for winter.
Protetika shoes are reasonably priced, soft, and have a straighter fit. They fit feet with narrower toes but not ankles. They will be appropriate for higher instep because they can roll down on skinny feet. The rubber overlap strip protects the front, and there are a variety of shoe heights (and boots) in our offer. They are flexible, without a raised heel, but the heel is made a little firmer by multiple layers of materials. The tongue is not sewn high and doesn't curl, so it is easy to slip on and off.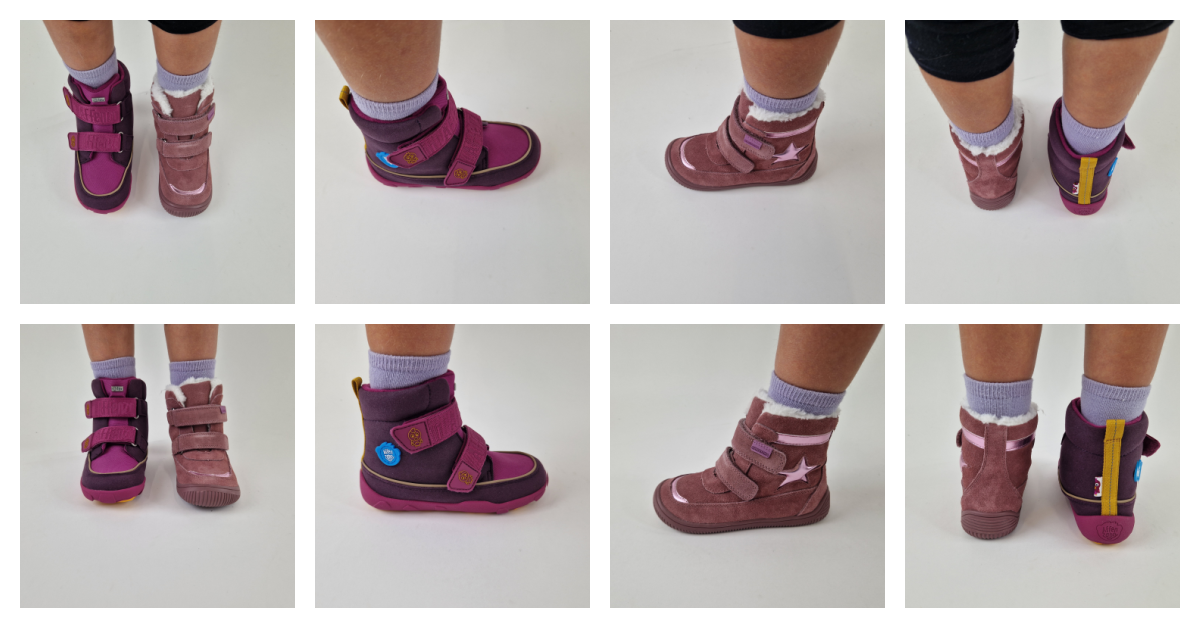 Baby Bare and Koel4Kids
The Baby Bare is ideally shaped for the fan-shaped toe and dominant big toe, for average and lower ankle and narrower heel (without raised heel), with a membrane for increased durability. They also have a handy rubber overlap of asphaltic material, which adds to the durability. The sewn tongue adds to the longevity and tucks nicely into the shoe when tightened. You'll adjust them even to a narrow heel.
Koel4Kids Milo Hydro winter boots are insulated with 100% woolen shearling, ensuring thermal comfort. They have a membrane for extra durability. The toe has an upgraded shape, so it will also suit feet with a dominant big toe and fan-shaped toes. From this brand, we also offer all-leather winter boots.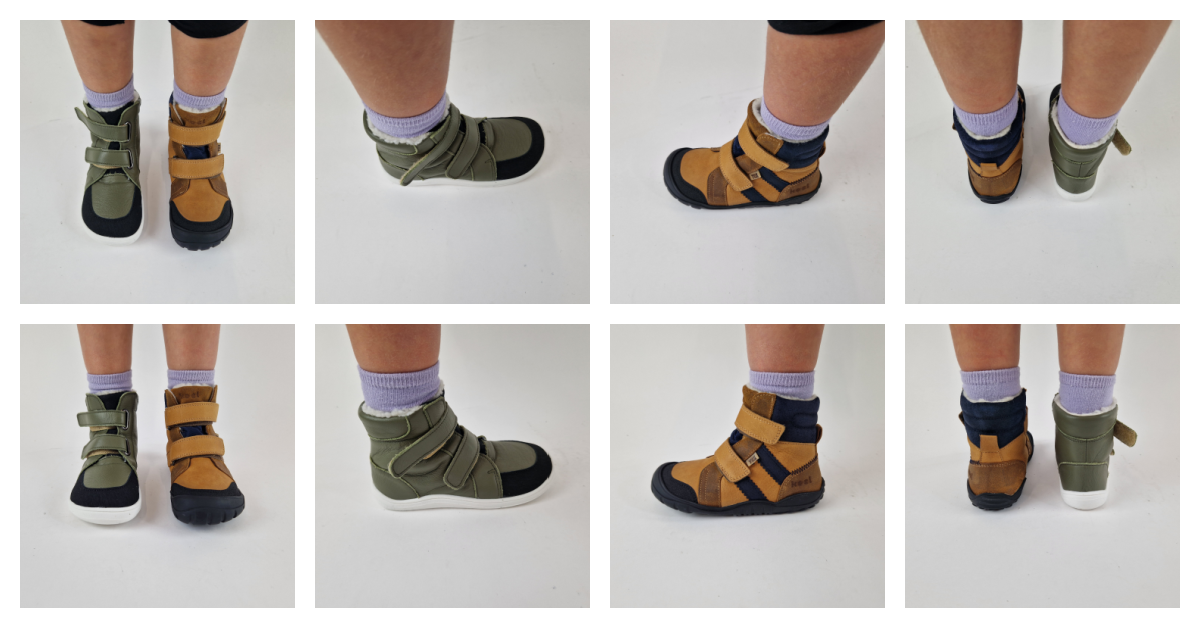 Jonap and Froddo
Jonap Falco is a fabulous winter boot from a Czech manufacturer that fit wider feet with lower/average instep, insulated with wool for the best thermal comfort. Thanks to the velcro fasteners, you can adjust the shoes. Therefore, they fit nicely on a narrower heel/ankle. They are also reinforced in the heel and equipped with reflective elements. They also come in a SLIM version (they are a little narrower and higher in the instep, but when you put them on, the boot space adjusts to your foot, and overall the fit is very similar).
The Froddo shoes are appropriate for average legs with a not-too-high instep, tapering nicely in the heel. You can adjust the boots very easily to slimmer ankles. The heel is not reinforced. Higher models with a membrane and boots are also available in our offer.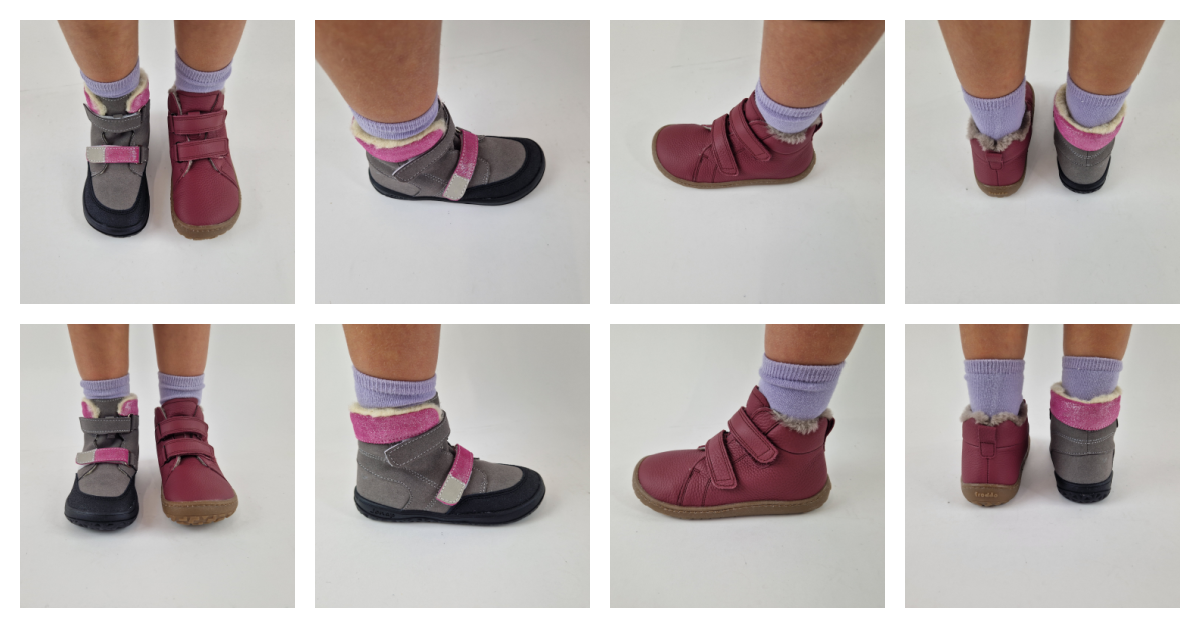 Beda
Beda shoes are more spacious in the toe box. For thicker feet, we recommend the models with three velcro fasteners - BF 0001/W/MK. These models are roomy in the instep, heel area, and around the ankle, but for narrower heel and lower ankle are more appropriate models BF 0004/W/MK. There is an available version with a raised heel (marked as OP), so you can purchase a reinforced version or a standard without reinforcement.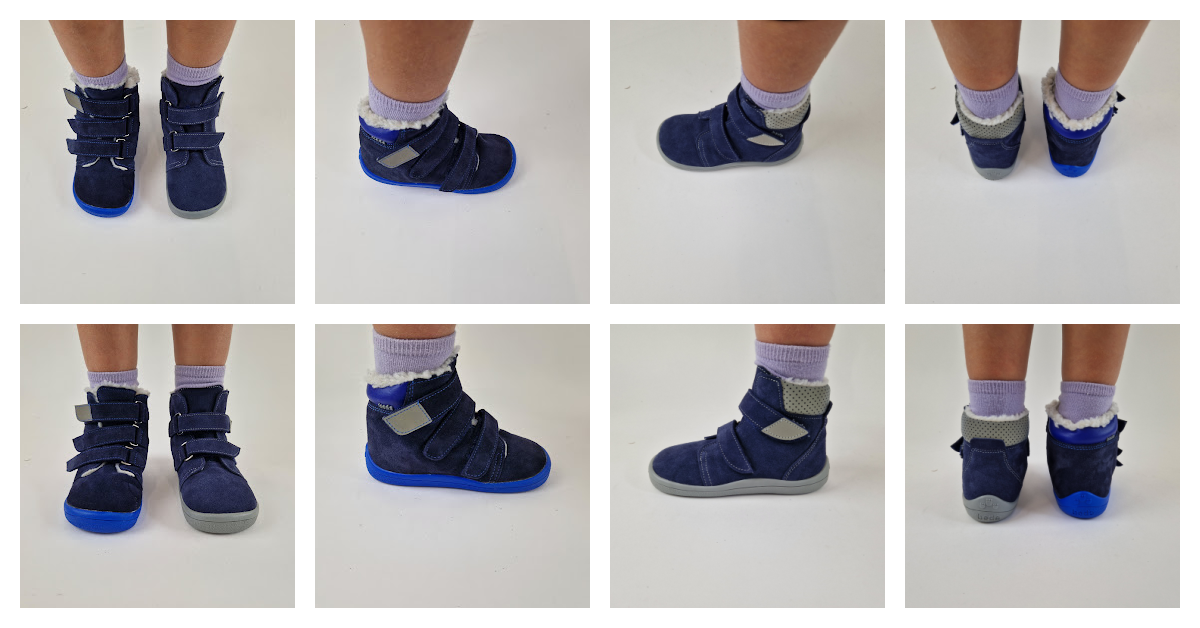 D.D.Step 063 and 073
The softest of the softest. The sole of both models is super flexible and soft on the outside and in the heel area. The rubber overlap is handy, and the D.D.Step, although membrane-free, has a reputation for good quality for a reasonable price. The 063 is a tiny bit narrower in the toe and mid-foot, fitting a narrower heel and higher instep than the 073. Both models are roomier around the ankles and may suit chubbier feet.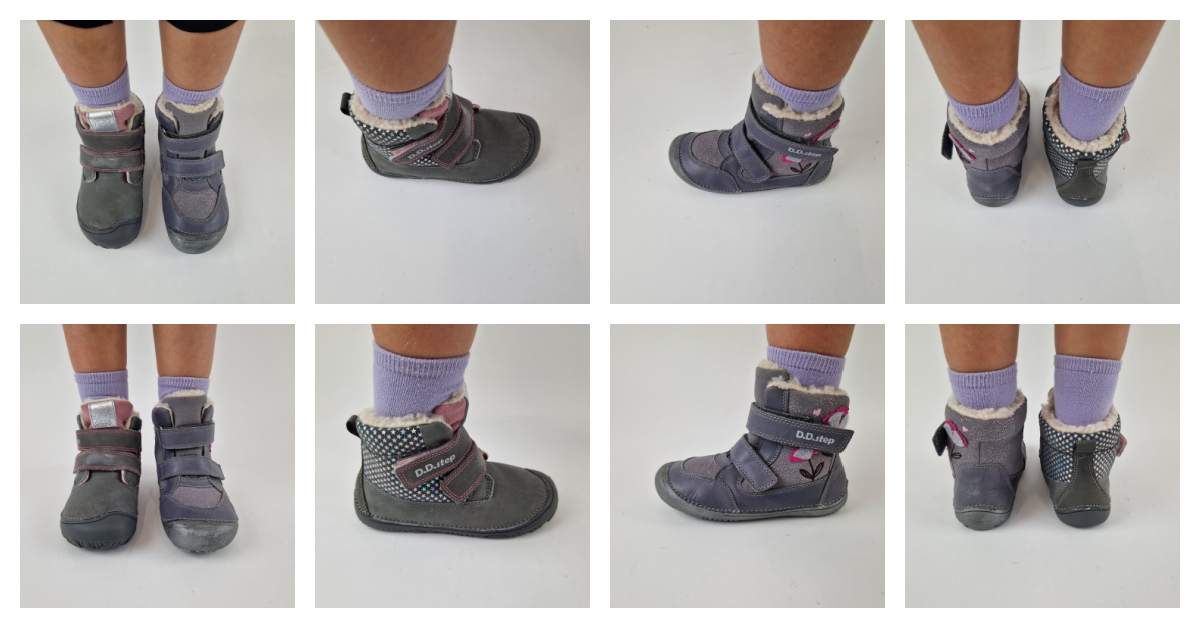 We have done a fine job with the stacking of goods, but we are still far from the finish line. We are waiting for the Panda model from BeLenka and many colours of winter Beda…
We wish you a successful shopping to keep your children's feet warm and dry this winter!
If you are not sure of your choice, don't hesitate to contact us via online chat, FB, or IG, or come and see us in person at our store in Písek.