Are your beautiful barefoot shoes missing an important personal touch? What about tying the shoelaces in a manner tailored to your liking? See for yourself which way fits in with your personal style!
Which description matches your personality?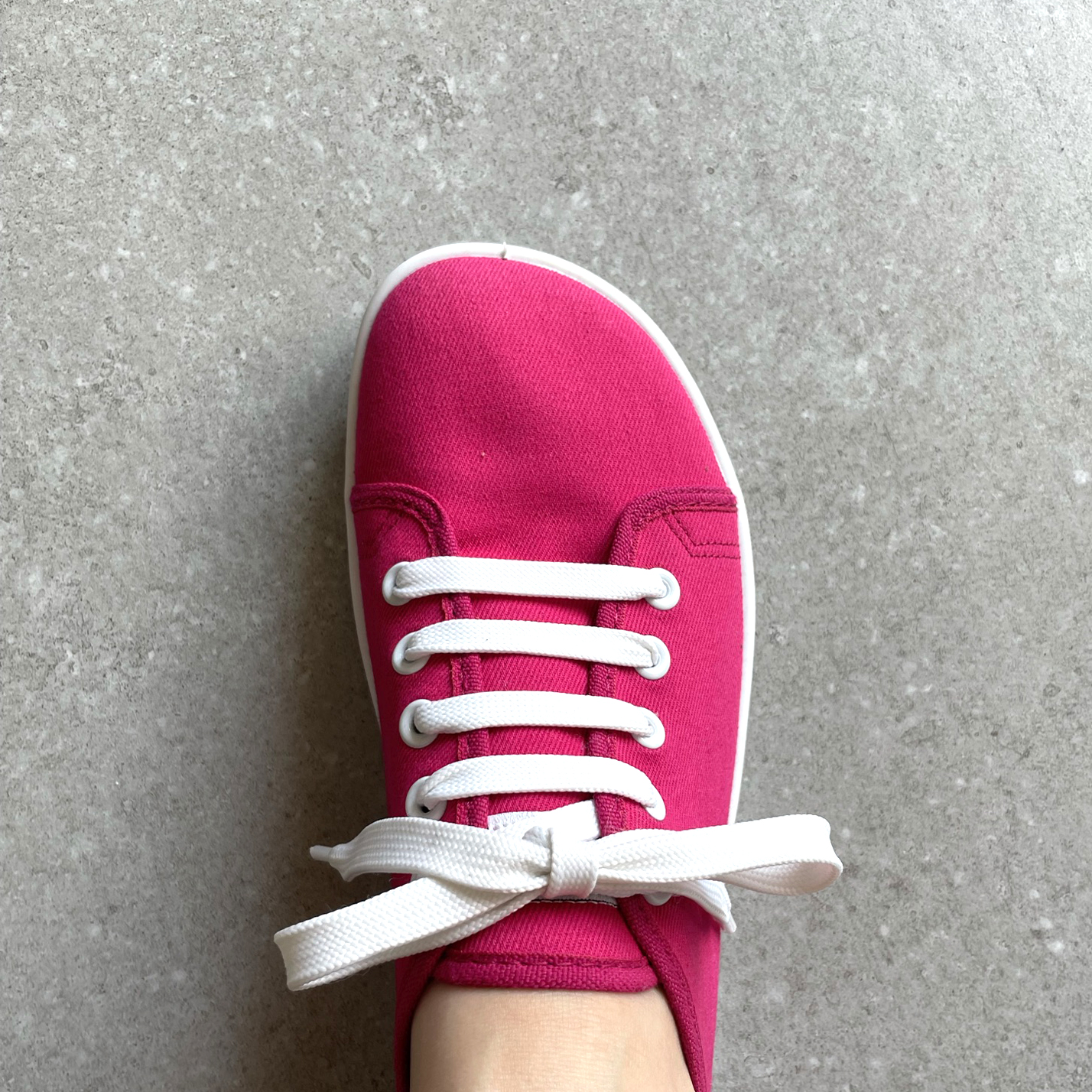 1) Minimalist
All shoes evened out in your shoe cabinets, all properly cleaned (using Collonil maybe), with scented sachets and shoelaces all set and ready to go. You know the KonMari Method like the back of your hand, or like the back of your foot? If you love balance, order and simplicity, this shoelace style will be the right one for you.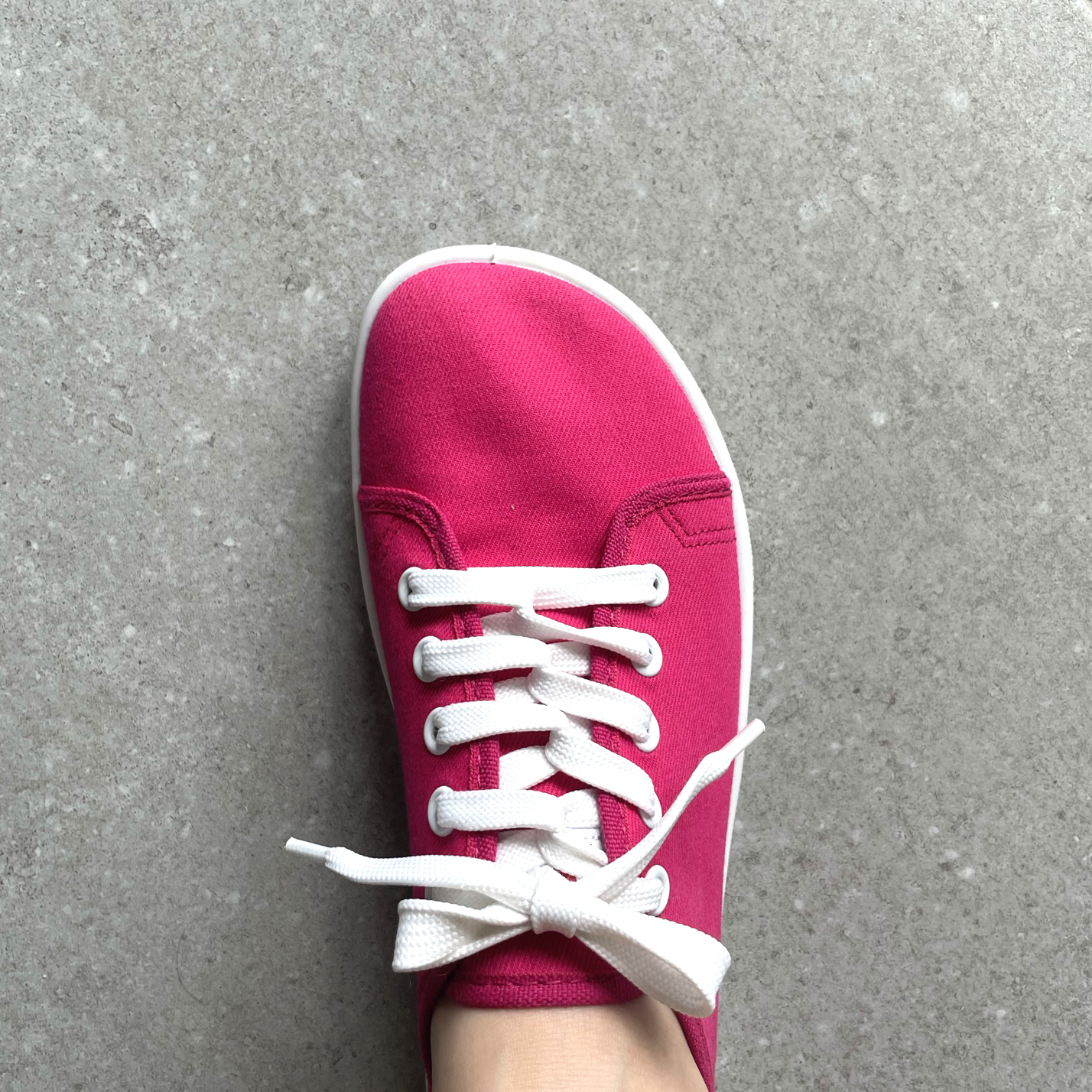 2) Hippie
Everything and everybody are connected. The most important part is to interconnect everyone, build new relationships and break free from things that don't make you happy. Why should your shoelaces be boring, when you can tie them to resemble letters which bring important values to mind: T for tolerance, S for sympathy and solidarity and F for freedom! And all that proudly worn on a barefoot shoe, which is the genuine symbol of freedom! Free the feet!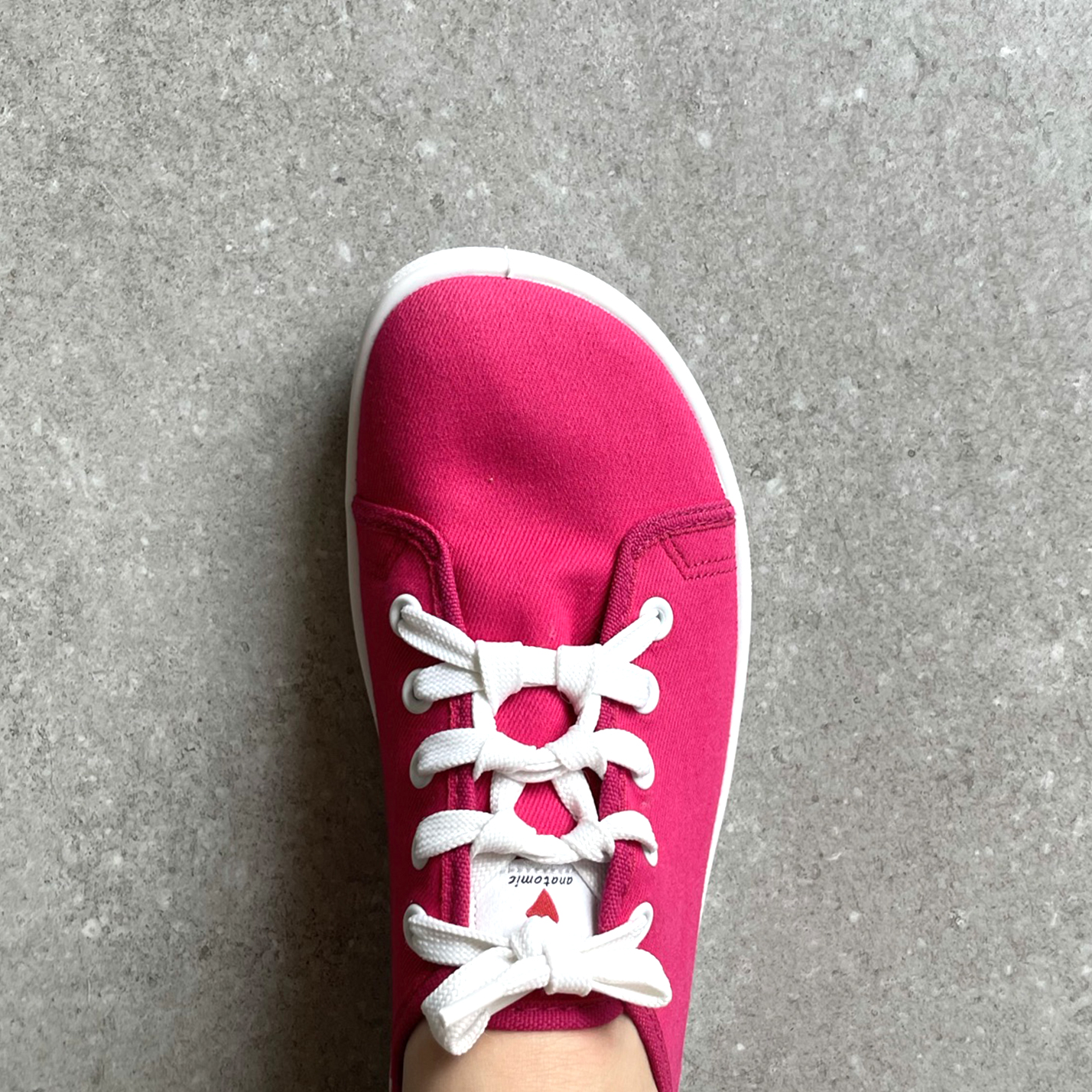 3) Bondage fan
You don't need to be too eloquent about this, especially in front of your kids, but these complicated knots on your shoes are sure to find their fans. They will look the best on a pair of grey shoes and luckily, on our e-shop we offer about 50 shades of grey. We'll leave the rest to your imagination.... barefoot imagination, of course. (wink)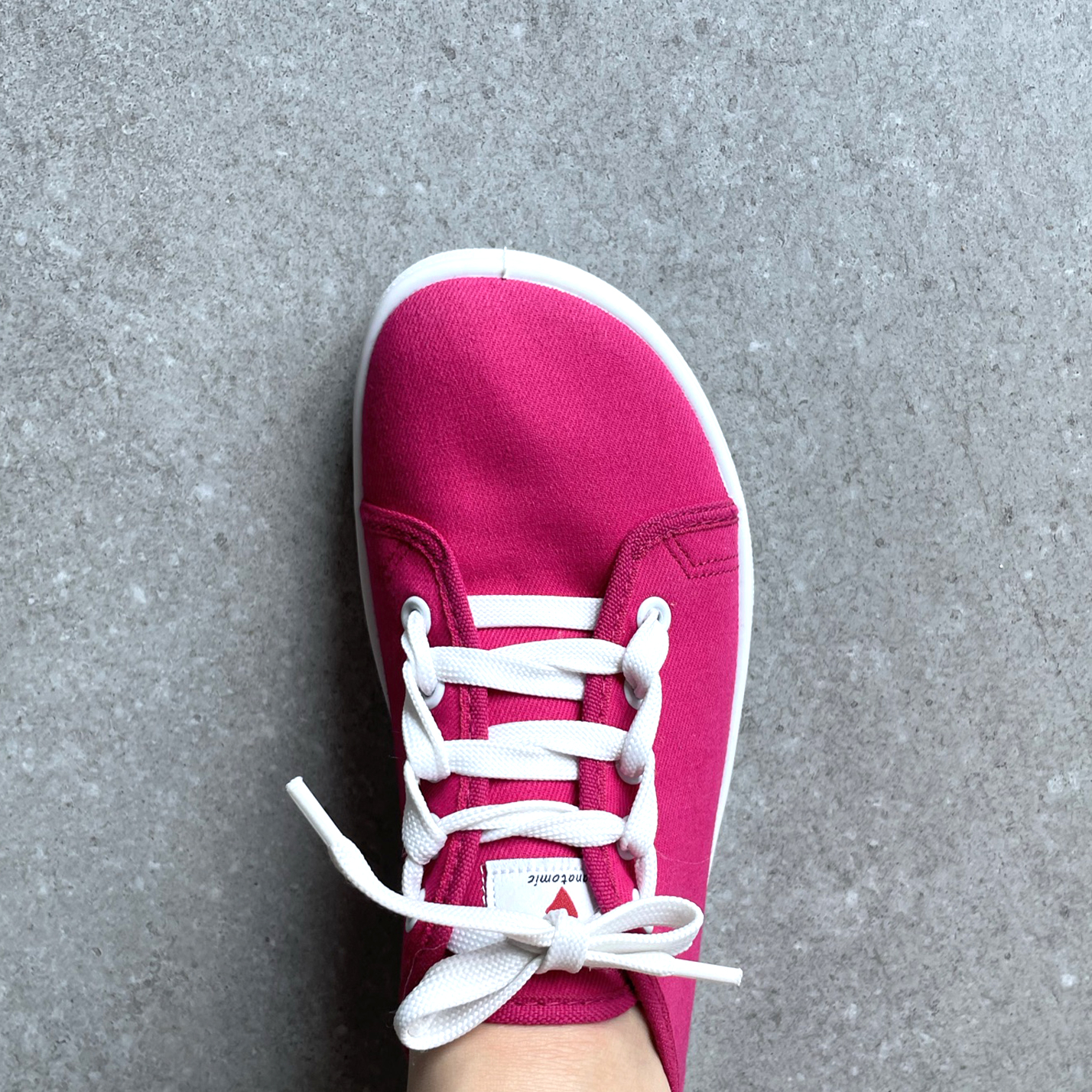 4) Nostalgic
Picture browsing through vintage stores, antique shops, second-hand book shops and junk shops. Is your heart pounding, to the swing rhythm maybe? And winter socks handmade by your grandma are the top Christmas gift for you? Then you love things which tell a story or convey a unique feeling. If so, hesitate no more and crochet this authentic tying style and no worries! – even your favorite thick winter socks will fit in.
5) Artistic
The artsy crowd will love this inside-out, Centre Pompidou resembling shoelace style. And you know how it goes, it's the artistic community which often revolts against the long-time established order of things and creates new trends. So, this unconventional style might give your outfit the extra spark it needs. Don't be a follower, become a trendsetter!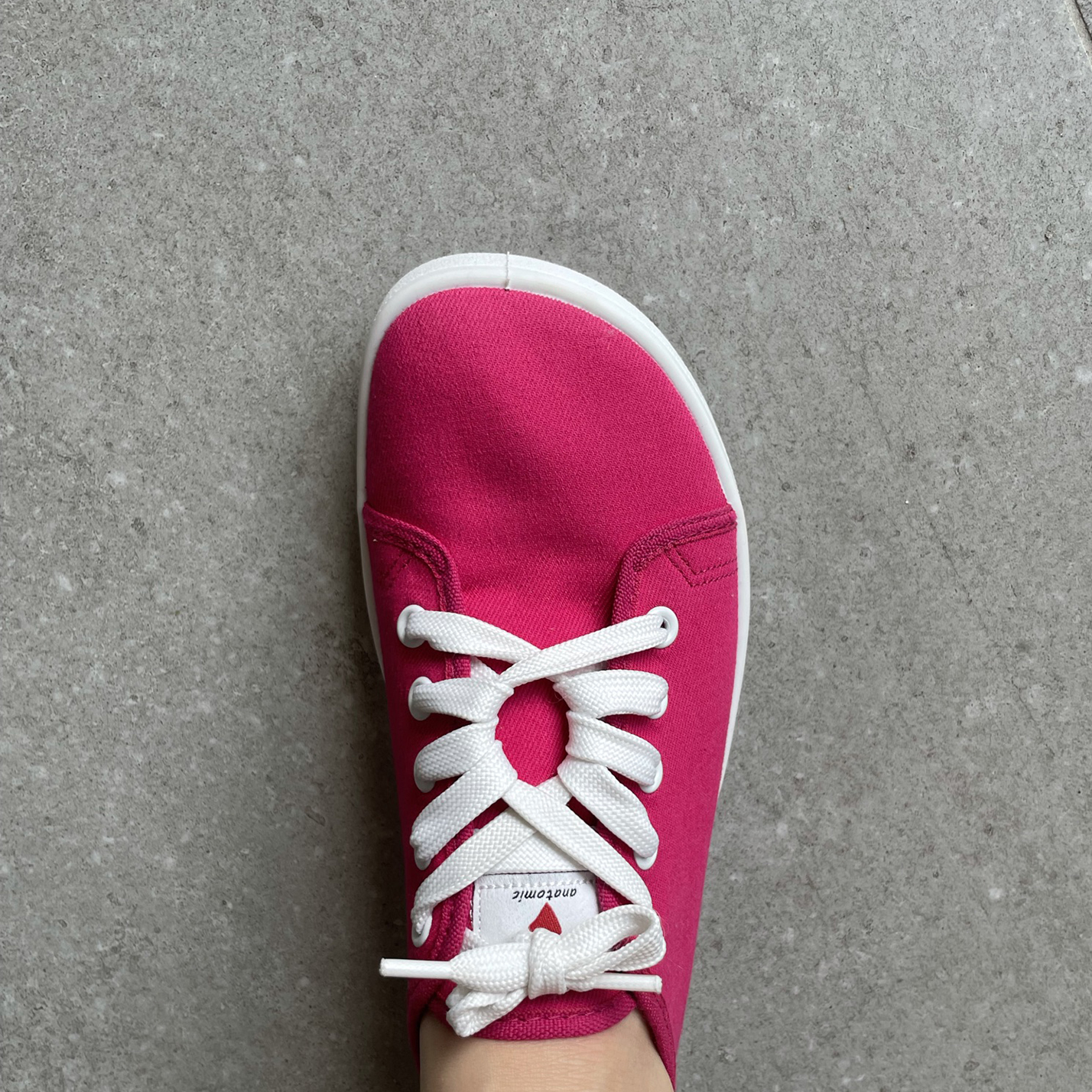 6) Dreamer
Here comes the sun....doo, do, doo, do...
The Beatles are not exactly the 2021 winners for Best New Artist....but you don't care about trends, neither in music, nor in your lifestyle. You follow your happy heart, especially if it takes you good places and even more so if you've got more than just a happy heart and mind: the happy feet in your barefoot shoes! Let your shoelaces spread the happy vibes! Let the sunshine in!
Round shoelaces
7) Wanderer
Always on the move, looking for places worth exploring. Do you never miss a chance to hit the road, especially if you can wear off your shoes off the beaten track? Once you catch the travel bug, it shows! The twists and turns on your tied barefoot shoes bring Japan to mind. You'll make all the travel lovers proud by this unique tying style! And even more so if, due to the current circumstances, they ended up pandemic - grounded.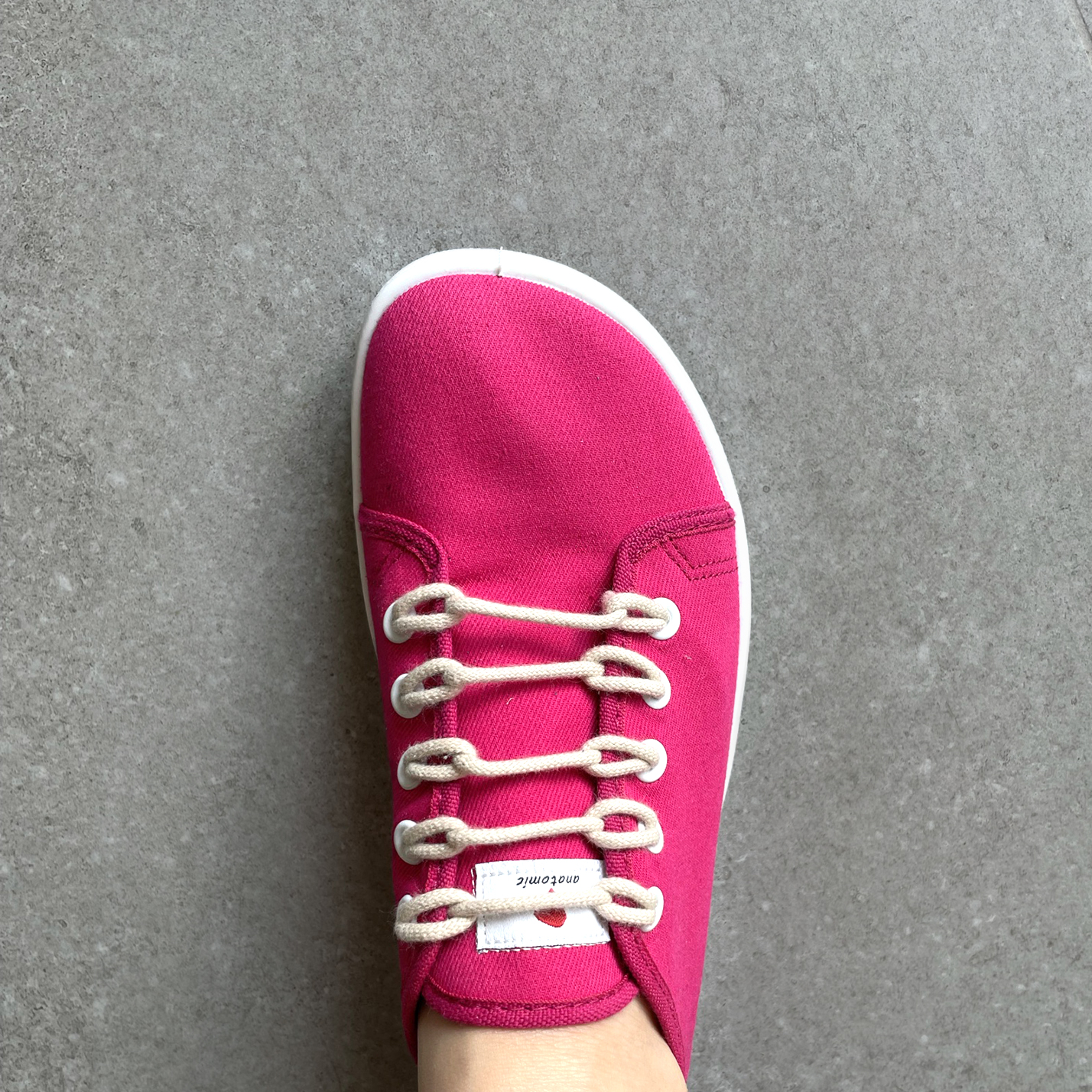 8) Punk
The main idea of the punk counterculture is a rebellion against conventions, prejudice, racism, discrimination, and materialism. F**K THE SYSTEM. Classic shoes are not made for you. Instead, try out pink shoes and spice it up by tying the shoelaces with crochet stitches. It's probably not going to shock anyone but still, it might be a nice personal revolt against the consumer shoe industry!