How Did It All Begin?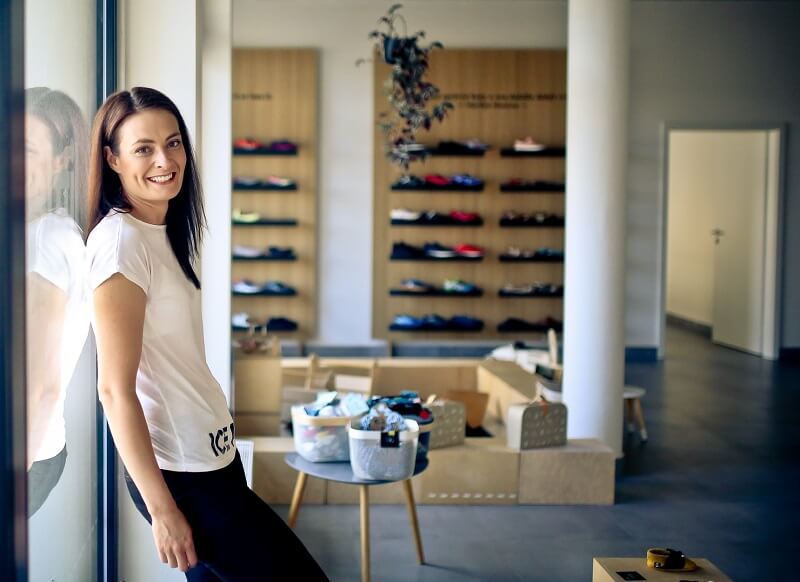 Hi, I'm Klara, and Footic is my fourth child, born out of an undying passion for barefoot shoes. It all started when my eldest daughter, Berenika, was one year old, she started walking, and I bought her a pair of sturdy ankle boots (recommended by others). She walked like a robot in them, and I laughed at first. But when she twisted her legs in a kneeling position as she couldn't bend them, I didn't find it funny anymore.
So I looked for another solution, specifically soft soles. But they all seemed either too boring or too alternative, while I had an idea for some chic shoes. And that was when I found them on Google Images. The Little Blue Lamb booties were love at first sight! Nobody was selling them in the Czech Republic, and the minimum order from the manufacturer was 50 pairs. I think I was crazy, but I couldn't resist, so I took a chance and sent 850 € somewhere abroad. And that's how it all began!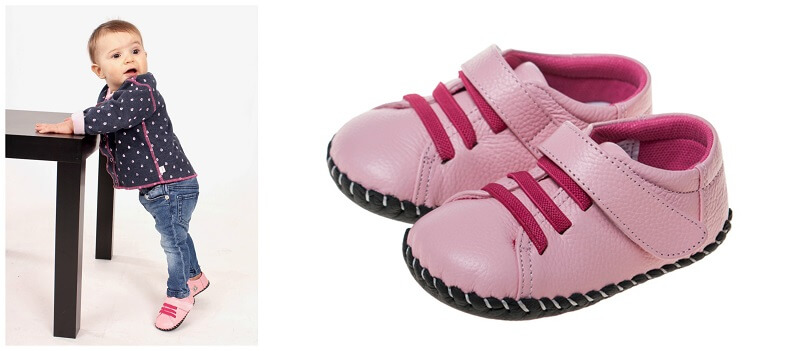 A few weeks later, the parcel arrived, and little Berenika had her first 50 pairs of shoes. They were beautiful, soft, comfortable and well-made. I was euphoric because the shoes were admired by mothers at the gym, swimming pool, playrooms, cafes, and even by strangers on the tram or in the street. And I, not being a businessman, ended up selling the first batch of goods quite comfortably to them. My husband Martin gave me the courage to order another 200 pairs and prepare the website. To diversify my life during my maternity leave, I wanted to try out the business and earn some extra money. There was a lot to motivate me, so since 2014, I've been running an online shop with barefoot shoes.
Its advantage is an individual and (at least I hope) friendly approach. We try not only to sell but also advise, help you choose, recommend... And I'm living my dream. I provide a service to my customers and enjoy their satisfaction. What started as an escape from family life has, just in a few years, become a family business and one of the largest european e-shops with barefoot shoes that Martin and I run together. Every day we learn new skills in different areas but still have plenty of freedom to spend time with our three daughters. Thank you for shopping with us!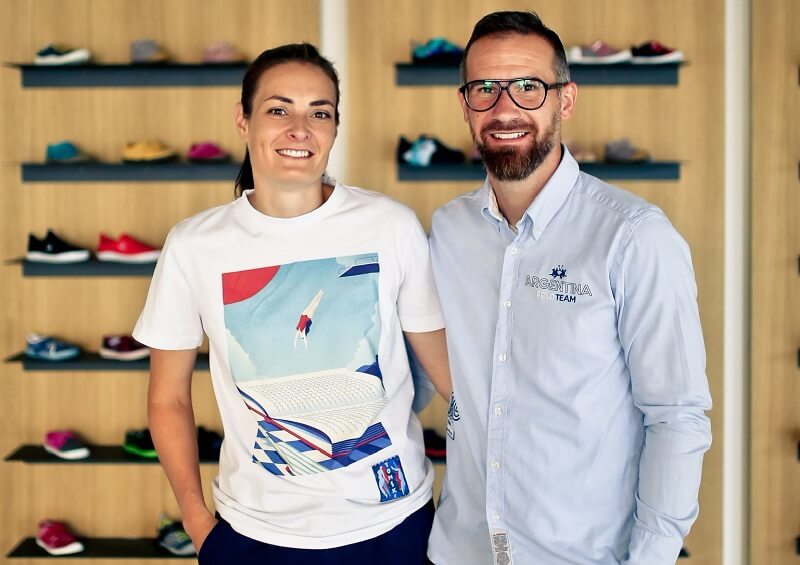 Timeline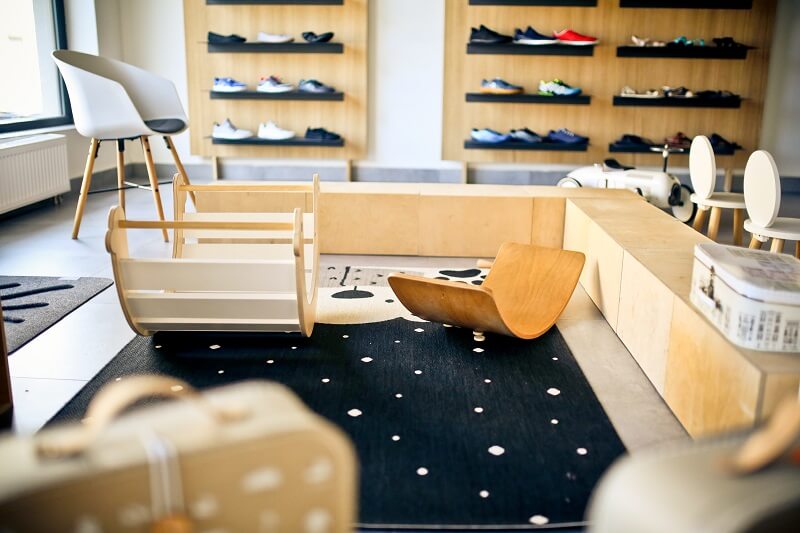 Footic / Little Shoes in figures
Summary of 2022:
2 million visits to the e-shop
60 thousand shoe orders
120 thousand pairs of shoes sold
140 million CZK total sales (around 6 million EUR)
88 brands in stock
24 foreign countries covered by sales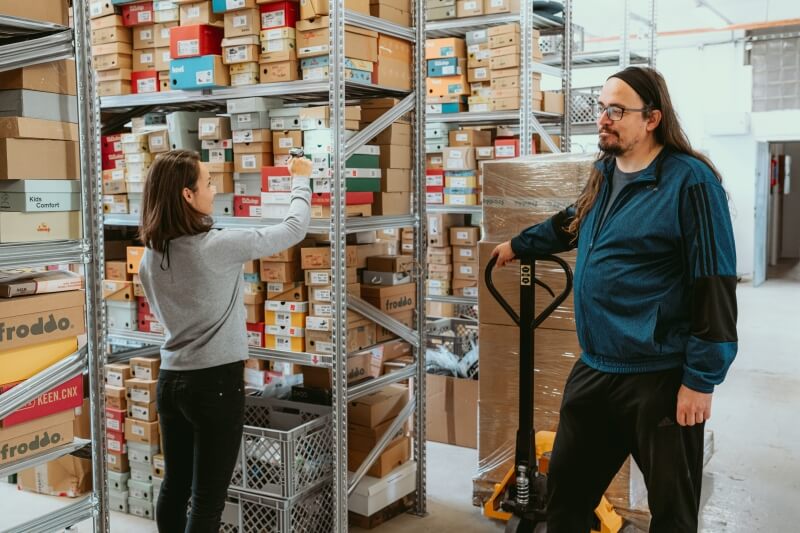 The main pillars of our direction
Vision
#Barefoottoall
We'll put the right shoes on everyone who cares about themselves.
Mission
Comfortable purchase of comfortable shoes
We are a leader in the industry thanks to our objective information, expert advice, wide range of products, and smile.
Values
We're being straightforward
We stick to straight soles and straightforwardness because honesty is the way to go.
We are moving forward thanks to our customers.
We take care of our customers so their steps lead back to us.
You won't go wrong with us
We would bet our legs for the quality of the information provided.
We are keeping up with the times
Innovation is necessary for growth and growth is necessary for innovation.
Wear it!
No one is going to tread our path for us. But we walk it together…
We are not like a bull in a china shop
We are moving forward economically and sustainably.