Delivering shoes to your door is the result of the hard work of our entire team, along with the many handy and helpful part-timers who regularly help us with more than just packing parcels.
Pickers
We have over 30,000 pairs of shoes in our warehouse. Pickers with trolleys take the shortest route through the aisles between the shelves and select the desired shoes.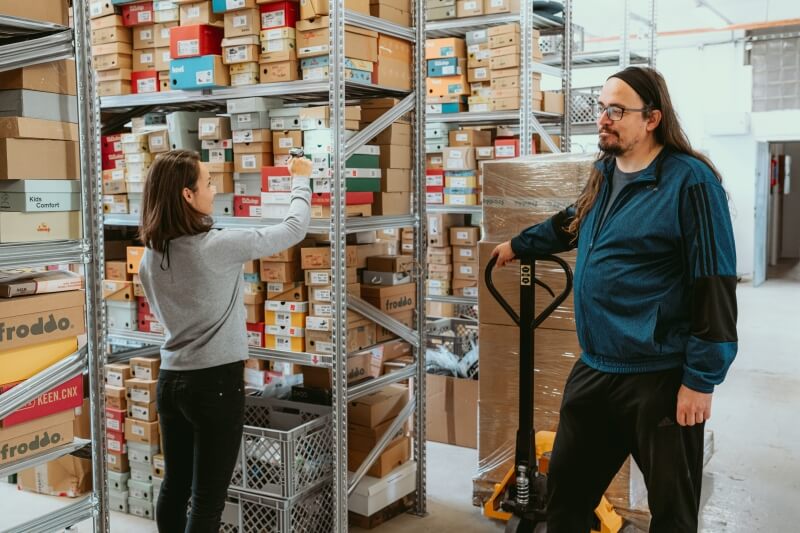 Packers
Packers take over the goods from the pickers, assemble your orders and prepare them for transport by the carrier. Thanks to our quick work, we manage fast delivery.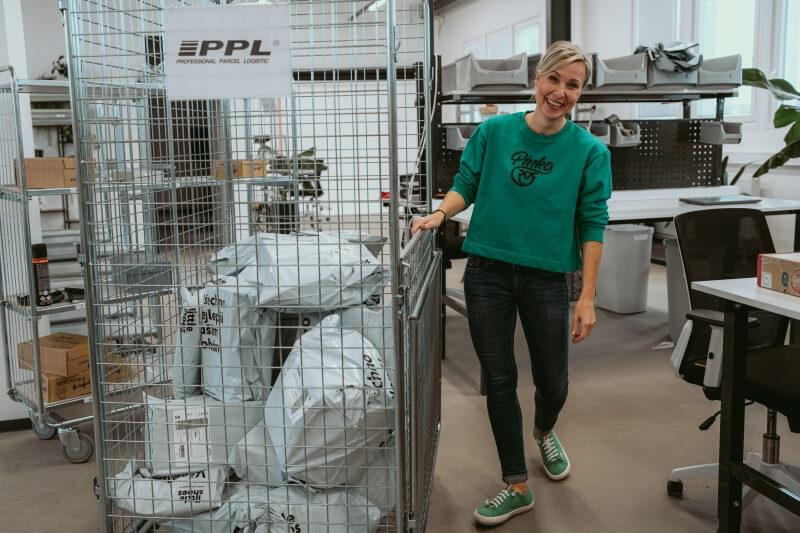 Customer support
Trained product specialists answer questions and help you choose the right shoes via email, phone, chat, Facebook and Instagram.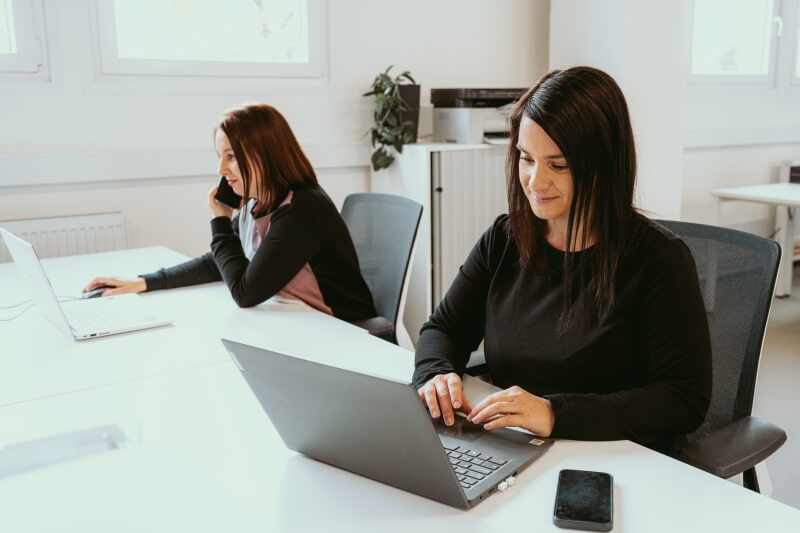 Returns and Exchanges
You have up to 21 days from receiving your order to return unused goods. Returns are handled by our conscientious staff. We aim to get your money or repaired shoes back to you in the shortest time possible.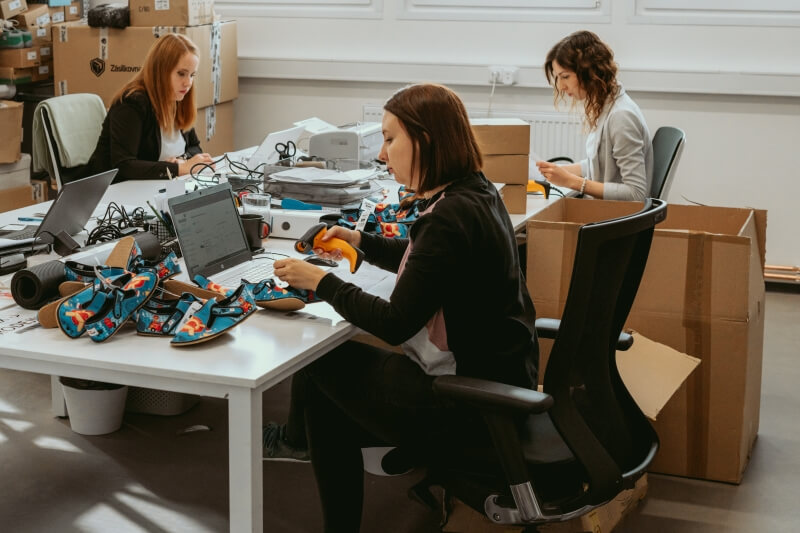 Shopping assistants
If you visit our store in Písek, South Bohemia, you will be greeted by helpful sales assistants who will guide you through the whole process of choosing the most suitable shoes.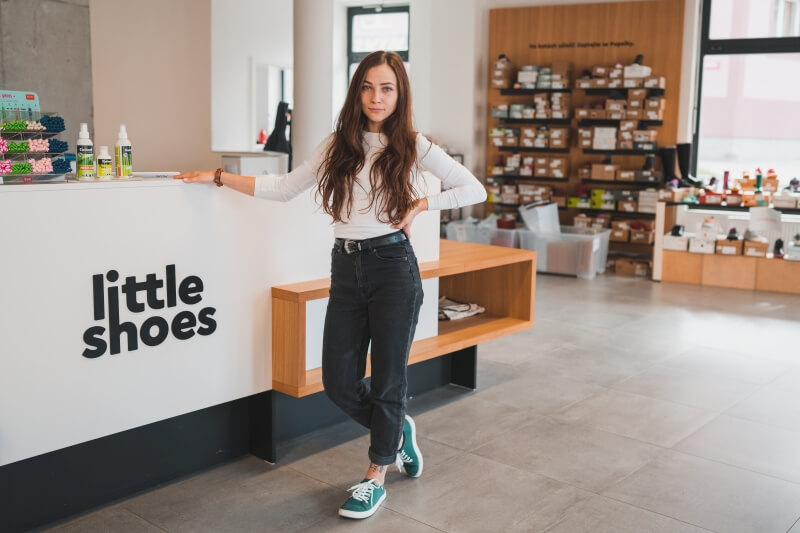 Others
For the ninth year in a row, accountants, marketing and HR specialists, external translators and other employees are responsible for the continued growth of this family-run business.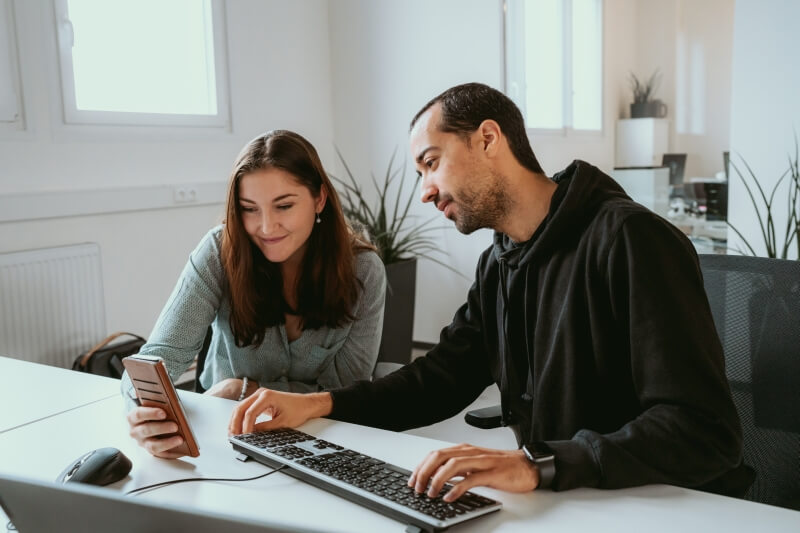 Owners
Klára and Martin have gradually built up one of the largest barefoot shoe e-shops in Europe and, in line with the established values, actively manage the entire team of around 20 permanent members.