You may be convinced from the previous article that taking barefoot shoes on a hike will be more beneficial than hiking boots. But the question remains, how to choose the proper hiking boots?
Reliable shoes
First, it's a good idea to clarify... what do you need the shoes for? More or less, anything will be suitable for a shorter walk in the woods, but on a longer hike, you need to rely on quality footwear.
It's a good idea to consider in advance what awaits you:
A trip with a heavy backpack or a lightweight one?

A few days away from civilization, or just a short hike?

Will it be wet and rainy, or can we make it through with dry feet?

Is the terrain rather firm and slippery or soft and stable?
Regardless of the information above, the key is to make sure your boots won't let you down in the middle of the trail in any way, but at the same time, we don't need to use a sledgehammer to crack a nut. Quality often means higher investment, but it's pointless to overpay for something you will not use. On the other hand, it can be far more expensive to underestimate the situation and hike in poor-quality shoes in which your feet will suffer.
With a big load on your back, you weigh more kilos. We're not saying you need the thickest sole possible, but it needs to be made of quality materials to take the repeated impacts of the weight. It is all the more essential if you're heading into the wilderness, where you won't be able to find replacements for ruined boots.
In the wet, make sure you get a least a pair of boots with a membrane to prevent water droplets from seeping in but instead draw water vapour away from sweaty feet. Full-leather boots with minimal seams protect against water even better.
On slippery surfaces, you will appreciate the distinctly indented pattern of the non-slip sole. There is a rubber overlap around the perimeter and especially in the toe box to protect the shoe not only from manual damage but also from wetness.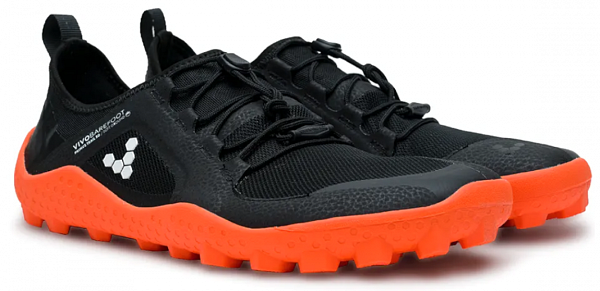 Comfy shoes
Whether you are planning to go on a short hike or a long one, you should feel comfortable in any shoes. Barefoot shoes give your toes plenty of room in the toe box, which, in addition to freedom, brings needed stability.
Generally, the shoes need to fit your foot dimensionally. However, keep in mind the possible thickness of the socks and swollen feet after walking all day. It is better to measure your foot carefully again and add an additional size number of 1 cm to the stated value.
Another aspect of comfort, besides the internal design of the shoe, is the overall weight. You may not think so at first, but as the number of steps you take increases, the shoe gets heavier and heavier on your foot. The lighter the model, the more comfortable your foot will feel at the end of the day.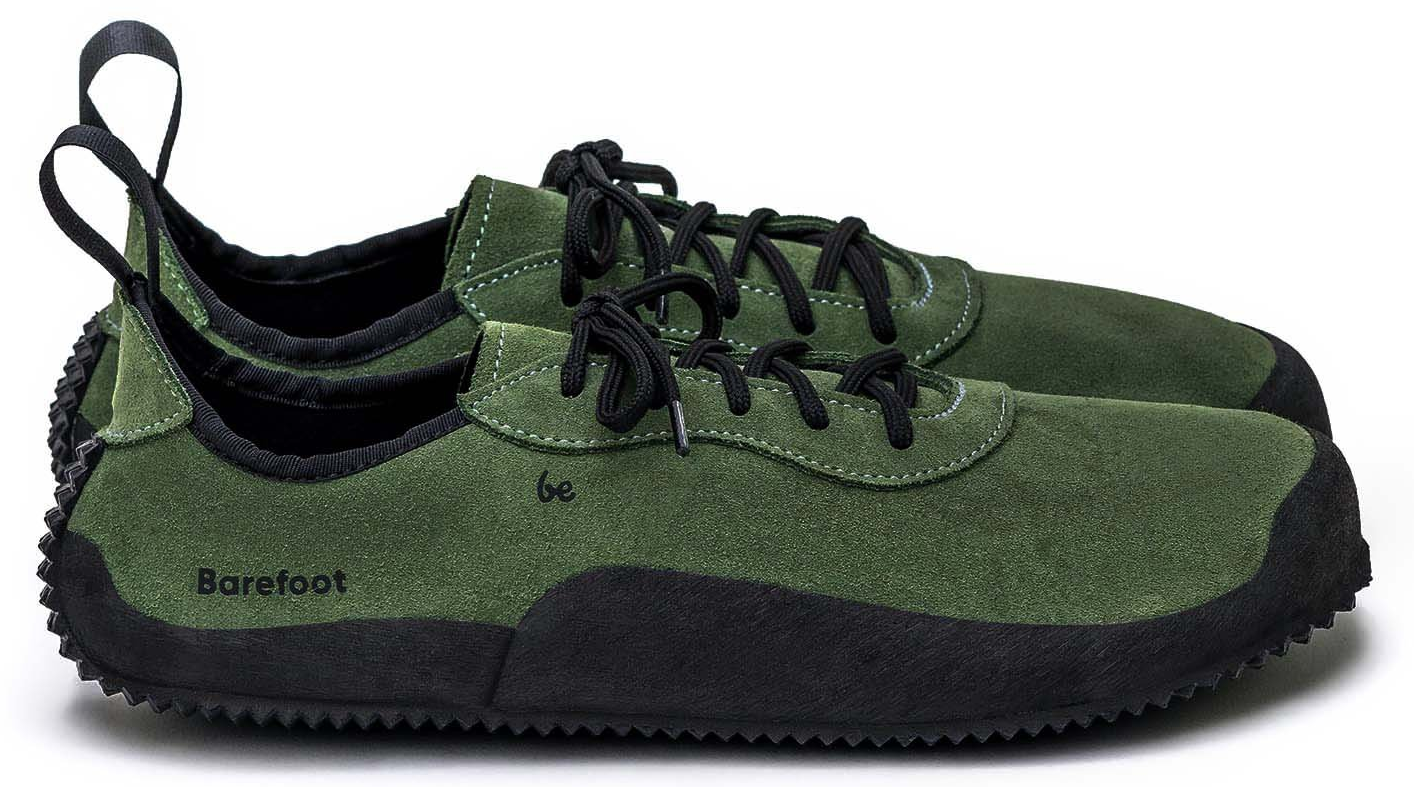 Spare shoes
On longer trips, you should pack a spare pair of shoes to wear during stops to give your feet a break from being confined to a limited space.
It depends on your preference, whether you favour sandals, slippers or sock shoes. We like sock boots, which are easy to roll up in your pocket, can be used for swimming, and dry relatively quickly.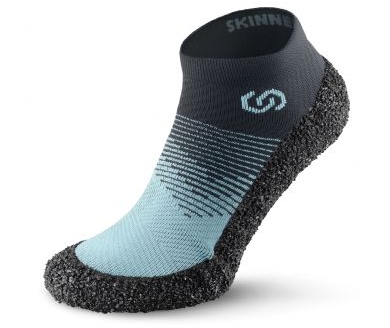 Inspection and care
Have you bought new shoes, tried them on, and are you satisfied? Before hiking, you should make sure they can handle the required load. Walk in the shoes for a short distance to confirm they don't pinch anywhere.
If your hiking boots have been in your shoe closet for a while, check their condition carefully. If you think they are in danger of falling apart, get new ones instead. It will also improve the functional properties of your footwear.
To keep the shoes in the best possible condition, don't forget about thorough care. Immediately upon arrival (or even continuously during breaks), air and dry them properly. Depending on the material, clean and nourish the shoes with a suitable product. Finally (but also before the first use), protect them with an impregnation to increase their resistance not only to water.